Before the pandemic, Rosario Casas, founder of XR Americas, was focusing on VR and AR solutions for remote training. Her other business, the consulting firm BCPartners, which specializes in digital adoption, was also flourishing. But when COVID-19 hit, Casas knew she needed to support fellow Latinx entrepreneurs in their move to the digital realm.
"A lot of Spanish-language business owners had to move online very quickly because of COVID-19," she said. "But they didn't know what digital tools to use, how to grow their audience, or how to sell online. Often, many of these digital tools or training aren't available in Spanish, and their English wasn't fluent enough to use them."
Reinventing Latinx-owned businesses
The Latinx community in the U.S. is traditionally represented in the construction, agriculture, food, and wellness sectors, among many others. And their growth outpaces that of other businesses in the country. Latinx companies grew 40.2 percent from 2012 to 2018, more than twice the 18.8 growth rate of other U.S. businesses. Currently, they represent 14 percent of the 33 million total firms located in the U.S.
One out of every seven companies in the U.S. is run by a Latin American entrepreneur. In some areas, according to the Claritas Hispanic Small Business Report, Latinx entrepreneurs own nearly 25 percent of businesses.
But many of their enterprises heavily relied on word of mouth and personal connections, so they had very little digital representation.
"We are creating free digital tools and also educating founders on how to use existing tools, from GSuite to software that allows teams to collaborate from a distance," Rosario Casas said. "We also help businesses develop a digital strategy, understand how to work with their online leads and find clients on the Internet, and how to start a conversation and receive orders remotely."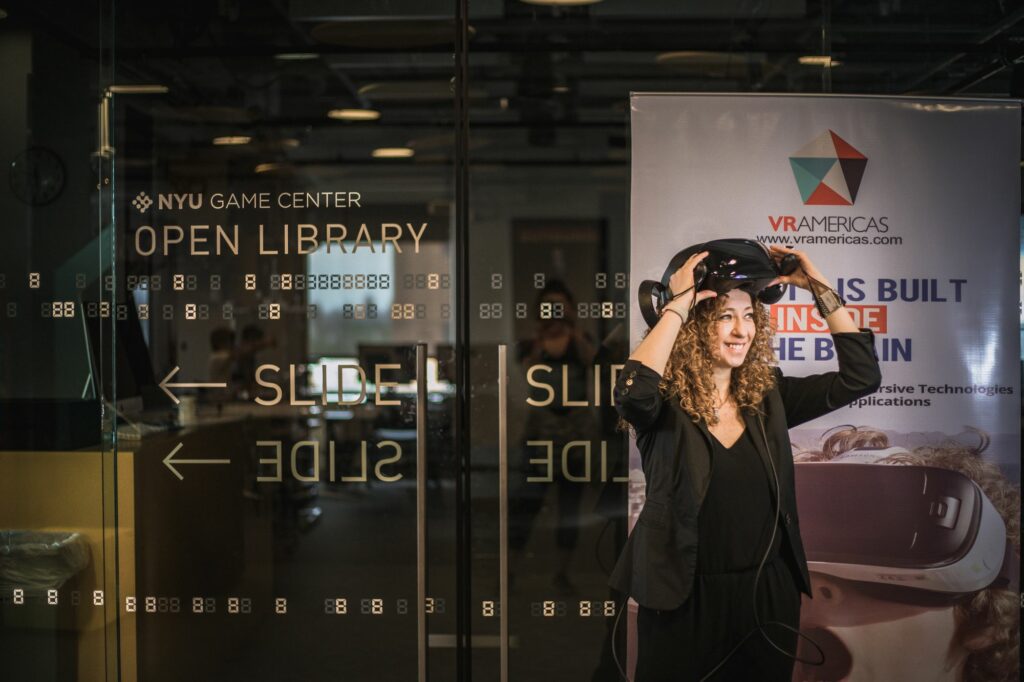 She believes the Latinx business community needs more digital tools in Spanish to complete their digital transformation and reach out to new clients. "After the existing supply chain broke, for example, Latinx farmers who lost their traditional buyers like restaurants had to learn to sell to supermarkets. People are really reinventing their businesses right now."
Having an impact
Casas' main goal is to create a community and network of people who could collaborate with each other and co-invest in new projects. "For example, for a small business that has to develop a new sales platform with limited resources, it would be easier and more cost-effective to join forces with another similar company."
Before moving to New York, Casas' dream was to become the President of Colombia and make people's lives better. She created XR Americas to solve problems in different industries by training employees who need specific knowledge.
Casas believes VR and AR is the future of the post-pandemic world. "The technology could reduce risks in training essential workers who, for example, install solar panels, keep the electric grid running, or those in healthcare."
To exchange experiences and ideas, she is now running online networking sessions with other New York-based Latinx entrepreneurs. "You should always have an impact," she said. "I believe in helping others succeed. If you aren't helping someone, why live?"