Until recently, Central Asia remained a blank spot on the world's tech map. However, as startup infrastructure develops in the region, increasing numbers of local entrepreneurs are aiming to launch their solutions in the U.S. and globally.
Victoria Zavyalova
As Borat would say, Kazakhstan is "very nice." But it's far from the backward place depicted by Sacha Baron Cohen in his infamous mockumentary. Even the country's lesser-known neighbors Uzbekistan, Tajikistan, Turkmenistan and Kyrgyzstan, the poorer countries of Central Asia, are looking to the future.
Things are changing on the old Silk Road, and technology is the vehicle driving that change. First came the COVID-19 pandemic and the associated lockdown, which put the region's digital transformation on fast-forward. It also encouraged local startups and IT companies to think bigger and set themselves more global ambitions.
And it didn't end with COVID. Russia's invasion of Ukraine sent migratory ripples across the region, as Russian tech professionals moved to neighboring countries in large numbers. While many have ended up in places like Georgia and Armenia, Central Asia is also reaping the benefits of fresh human capital, bringing more skills and resources to its growing tech sector.
It's not just individuals: since the war in Ukraine began, U.S. companies such as EPAM Systems and Exadel also relocated hundreds of their software engineers from Russia and Belarus to Uzbekistan.
From tech desert to IT park
With a GDP of $190.8 billion, Kazakhstan is far and away the strongest economy in Central Asia, almost triple the size of Uzbekistan (GDP of $69.2 billion), despite being the region's most populous country. Further back comes repressive and isolated gas-rich Turkmenistan ($45.2 billion), while the mountainous and largely rural countries of Tajikistan and Kyrgyzstan have a GDP of just $8.7 billion and $8.5 billion, respectively.
But Kazakhstan is also the clear pace-setter when it comes to establishing a friendly climate for business and investment, embodied by the launch of the Astana International Financial Centre (AIFC) in 2018 as a free financial zone to develop Kazakhstan's FinTech sector.
Since then, for investors from across Central Asia, "AIFC has become a place where you structure venture deals," said Kairat Kaliev, Deputy Chairman of the Management Board at AIFC. "Last year, more than $10 million was structured here."
There is no exact data on venture capital investments in Kazakhstan, but, according to Kaliev, the region is attracting the attention of international VCs. "Also, more Kazakh startups are expanding to international markets," he said. "The average check for pre-seed and seed level deals in Kazakhstan has increased from $50k to $150k-200k."
Examples of Kazakh startups that are expanding into the U.S. market include the Pinemelon grocery delivery service, an AI-based supply chain solution called Sol.ai, and Cerebra, a software for diagnosing early stroke.
As Kaliev explained, the region is also trying to popularize angel investments. For that reason AIFC launched Venture Rocket Eurasia, the first crowdfunding platform that will allow angels to co-invest in Central Asia with VC funds.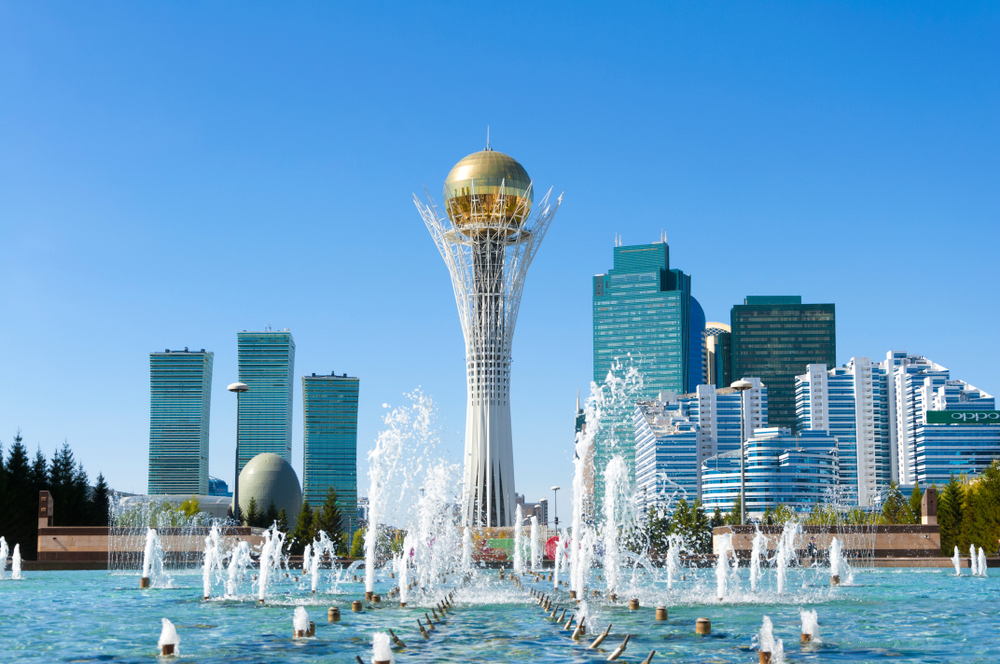 New initiatives for growth
Although Kazakhstan is the main driver behind the region's growth, it has also fueled investors' interest in other countries in the region, according to Gudrat Guliyev, an associate at Starta Ventures, a NYC-based VC fund. In 2022, the firm launched an angel investor program in Central Asia.
"For a tech ecosystem to develop, you need human capital," said Guliyev. "Central Asia has a huge proportion of young people. That's why EdTech and FinTech are booming in the area. And local techpreneurs have advantages like low labor costs and a legal framework for cryptocurrencies." Kazakhstan, for example, formally legalized crypto mining in December 2020.
Tech hubs have been emerging across the region since the beginning of the pandemic. In October, Tashkent has officially unveiled an ambitious plan to make Uzbekistan a new IT destination. Before that, Uzbekistan received the status of "the world's most improved country" from The Economist magazine after the launch of a new IT park. Meanwhile, the Uzbek project IT Nation is aiming create a new global center for software development in the region.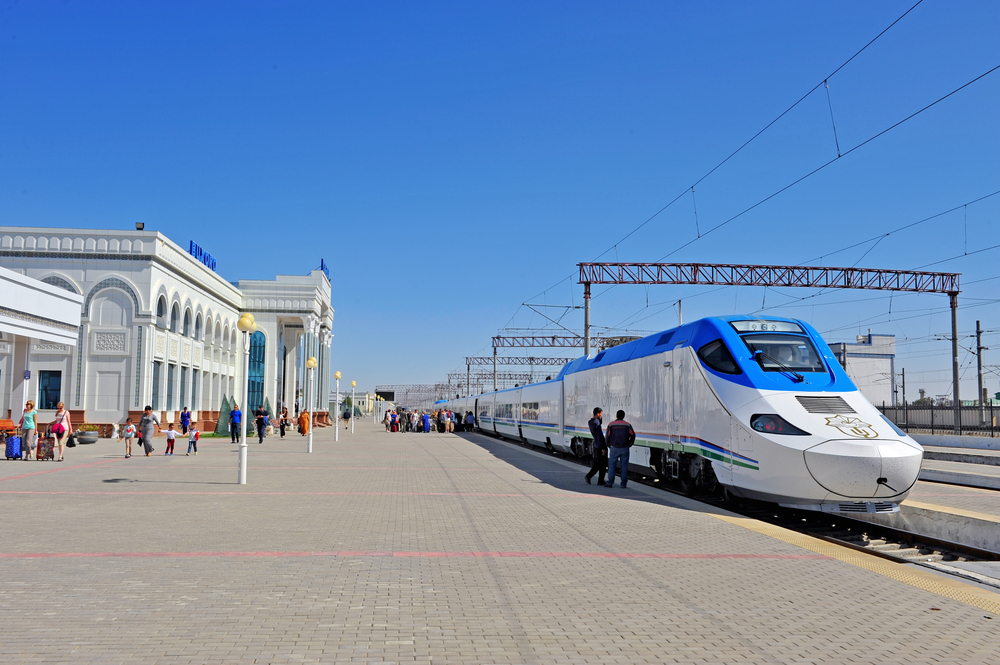 Tech giants are also growing their presence in the region. In October, TikTok officially launched a Startup Academy at Kazakhstan's digital technopark. The company's Vice President Theo Bertram also announced plans to open an office in the Central Asia's "regional hub." A global digital operator VEON established a new hub for AdTech services in Uzbekistan. And Google for Startups (GfS) is running a program for companies based in Central Asia.
Bottom-up technology
All that potential aside, none of Central Asia's countries can yet say that it is a leading hub for technology. According to Crunchbase data, the region's startups received only around $25 million in VC funding in the past three years – a figure that investors believe could be higher.
In Kyrgyzstan, for example, one of the main obstacles is a lack of legislation. "The laws regulating venture capital just don't exist, and it's a big challenge for us," said Bibinur Alibaeva, business development manager at Accelerate Prosperity, an initiative providing capital and mentorship to entrepreneurs in Central Asia.
The incentive to innovate in Kyrgyzstan often comes from the bottom. In 2022, a group of entrepreneurs led by the local founder Daniyar Amanaliyev lobbied for the establishment of a Creative Industries Park. A High-Tech park, whose companies mainly provide backend IT services to U.S. firms, opened in the capital Bishkek in 2011.
Kyrgyz-founded startups valued at over $10 million include Primer, Growave, Outtalent, GoDee, and Namba One. "The market in Kyrgyzstan is small so startups are initially created to go global," said Alibaeva. It is the same story for most founders from Central Asia: traction on the small local markets doesn't add a lot of value.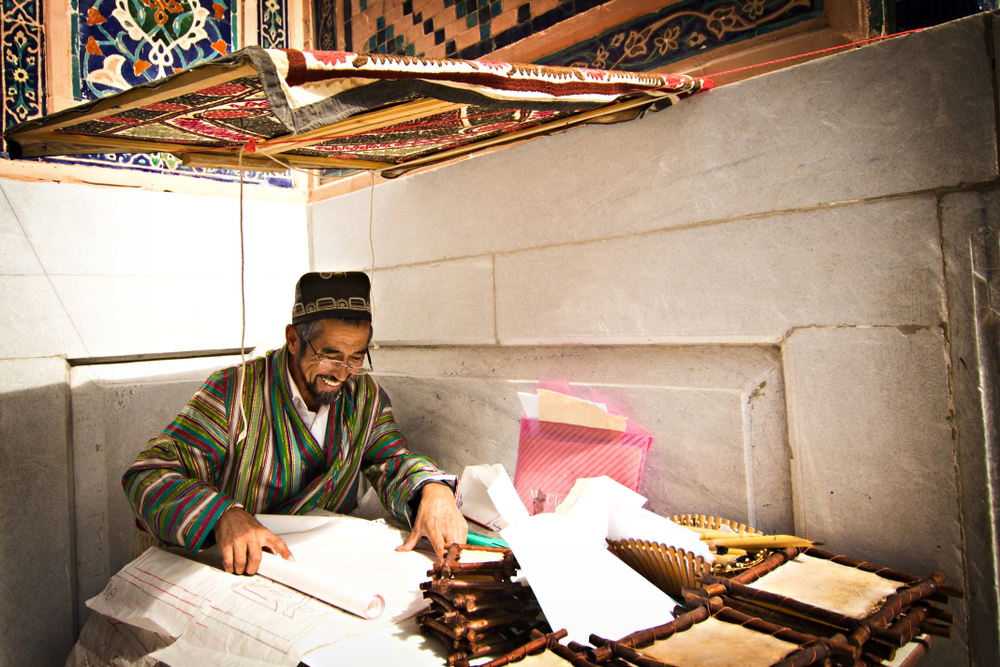 Coming from 'the middle of nowhere'
Erkin Adylov, the founder of Behavox, an AI platform for financial services valued at $500 million according to Accelerate Prosperity, describes his birthplace, Kyrgyzstan, as "the middle of nowhere." But Adylov is definitely somewhere now. Launched in 2014, his company now has over 100 employees and offices in San Francisco, New York, London, Montreal, and Singapore. 
Most ambitious Central Asian founders launch their businesses globally, and the U.S. is one of the most desired destinations. But these entrepreneurs' lack of market knowledge could be an obstacle, warns Sardor Akhmedov, managing partner at NYC-based Jafton, a software and mobile app design agency.
"When I just moved to New York, I didn't feel confident enough to sell to the U.S. companies. So we started by offering our services to the Uzbek community," said Sardor. "Then, as we learned more about the market, we got a lot of American clients. I believe our work ethic is somewhat of an advantage. We see all these limitless opportunities in the U.S. — and work hard."
According to Paul Volk, the founder at Artifiqa, a company that uses AI to sell video solutions for e-commerce, another advantage is the mentality. Central Asia's location at the heart of the continent makes it a kind of bridge between Europe, the Middle East and Asia, home to a blend of cultures that gives the region's people a unique mindset.
"Our approach to management is a balance between the Eastern philosophy of patience and the Western practical go-getter approach," said Volk. "While launching my new business, I had to pivot a huge number of times and, in the end, open-mindedness helped us. Also, my team is the most diverse blend of people you can imagine — Kazakhs, Turks, Americans. We value diversity, because we know it creates a unique synergy."