Ksenia Yudina, the founder of a FinTech startup helping parents save for their children, moved to the U.S. in her early 20s and put herself through college. After graduating with an MBA, she found herself with three kids and $180,000 in debt. Since then, Yudina built a career in finance and made it her life's mission to uplift other parents.
Born and raised in Russia's Far East, Yudina first came to the U.S. through a "Work and Travel" program. She was passionate about investment management and eventually pursued a degree in Finance at California State University, Northridge.
To make it through college, Yudina worked multiple jobs. When she graduated in 2009—intending to enter the job market—the world economy was in crisis. A global recession, she thought, was probably not the best time to start a career in finance.
Instead, Yudina got licensed as a real estate broker and started her own business. Despite practicalities, she never gave up on her dream of pursuing the career she'd trained for. With that goal in mind, she began an MBA at UCLA Anderson.
She was 24 years old, the youngest in her group, and already had a child to think about. "I graduated with around $180K in student debt," she said. "A lot of my friends, too, have been struggling to start their adult lives because of debt."
Children as a priority
Yudina was lucky. She landed at Capital Group, a major investment company with over $2.6 trillion in assets under management, working with high-net worth individuals.
"Our clients prioritized their kids above anything else, including their own retirement," Yudina said. But working in the private wealth management division also made her realize how far the industry still had to go.
One way to save for kids' education is a 529 account, a state-sponsored tax-advantaged college savings plan that 70% of Americans have never even heard of, let alone opened.
"Opening these accounts was an archaic and bureaucratic process with a lot of paperwork," Yudina said. "Financial advisors didn't have any incentive to process, because the commissions were very small."
Her friends at UCLA and other business schools, who also graduated with student debt and started having kids, found the process of opening a 529 account overly complicated. Talking to them and sharing their frustrations, the idea for her app, UNest, was born.
"Something simple"
"I wanted to create something mobile, simple, intuitive, accessible to anyone, people from all economic backgrounds," Yudina said.
It was a difficult decision to leave a stable job in finance. By then, Yudina already had three children. She put $160,000 of her personal savings into building the prototype and ensuring the app met regulations. But raising VC capital took almost 1.5 years — longer than she expected.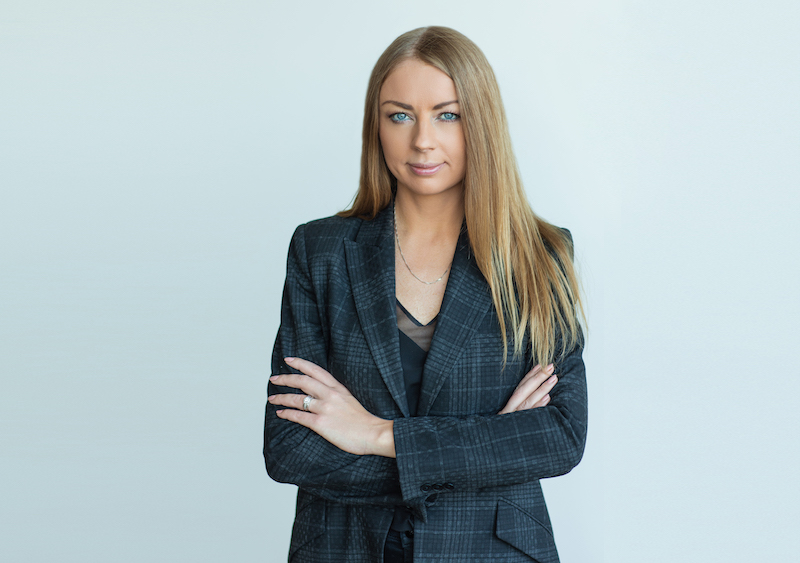 "Resilience is one of the most important qualities for an entrepreneur," Yudina believes. "We all face rejection and deal with pivots, crises, and changes. What makes you successful is your ability to adapt."
Yudina sees her immigrant background as an advantage: "I think we have a very unique perspective and know how to overcome challenges." If being an immigrant gave her the tenacity to persevere under adversity, Yudina soon realized she'd need it for another reason: being a woman put her at a disadvantage. According to statistics, only 2% of female founders get venture capital.
"It's only recently that female entrepreneurs have entered the market. There are very few examples of successful women founders with previous exits, and this creates subconscious bias." Yudina tackled the problem by asking second-time founders to join her company as advisors.
Her idea resonated best with VCs who were also parents of young kids. Another target was funds supporting women and immigrants: Artemis and One Way Ventures became her app's early investors. Yudina ended up raising nearly $40 million VC capital in total.
Business with kids in the pandemic
The pandemic pushed many to focus more on financial security. "During COVID, parents started saving like crazy," Yudina observed.
She soon realized that her initial idea of disrupting the 529 industry didn't work. While the high-net worth individuals she used to work with prioritized tax shelter, her users weren't sure if their kids would even make it to college, especially after education shifted online.
The 529 plan is very restrictive. You can't really save for anything apart from education. Some parents would prefer to spend money on their child's car, since it's a material guarantee. The startup pivoted to a different type of a custodial account, UTMA, allowing parents to spend their money on anything that will benefit their child.
Yudina said her kids, the oldest one twelve years old and her six-year-old twins, were her guinea pigs: the app's prototype was tested on them. "Now each of them has around $30,000 saved," she said.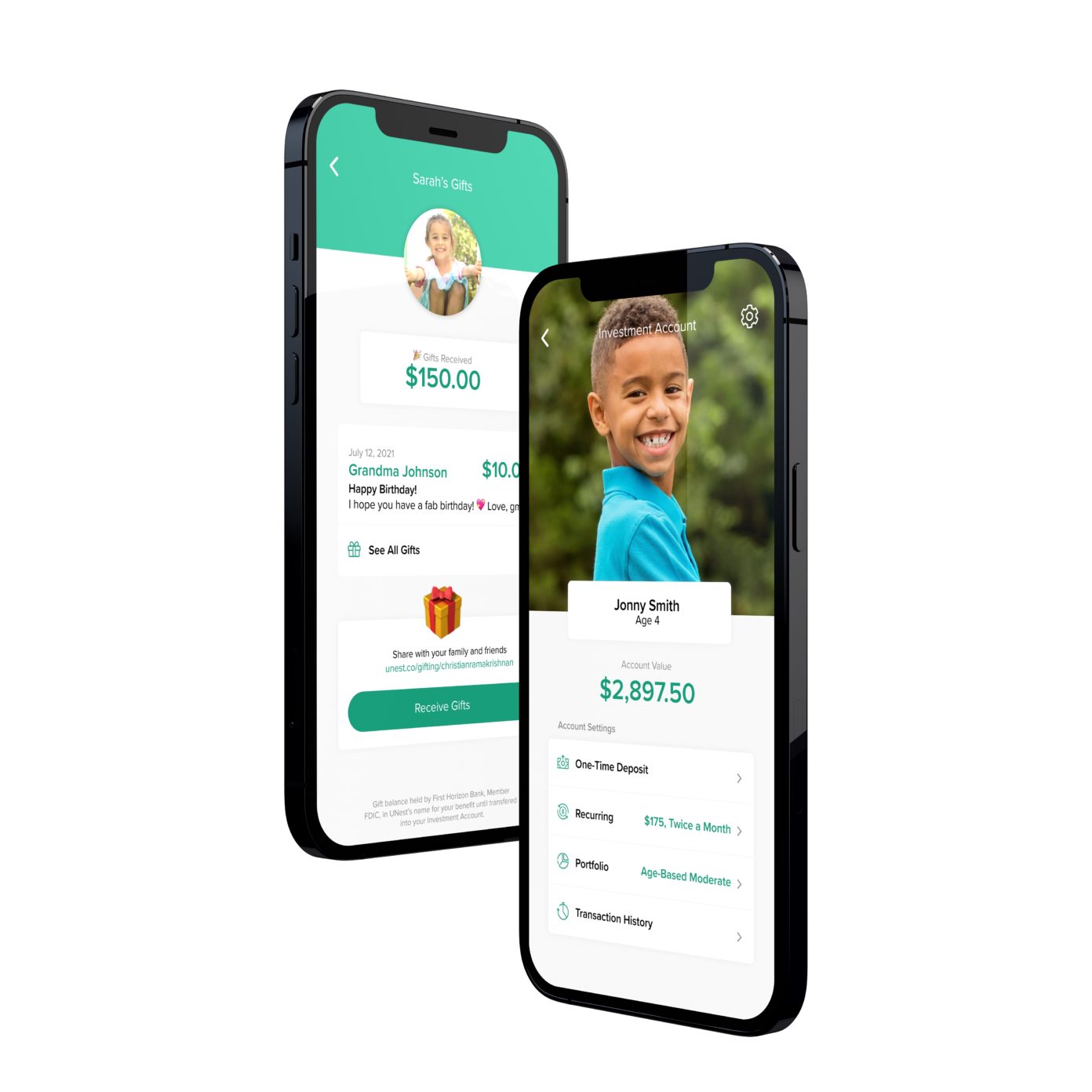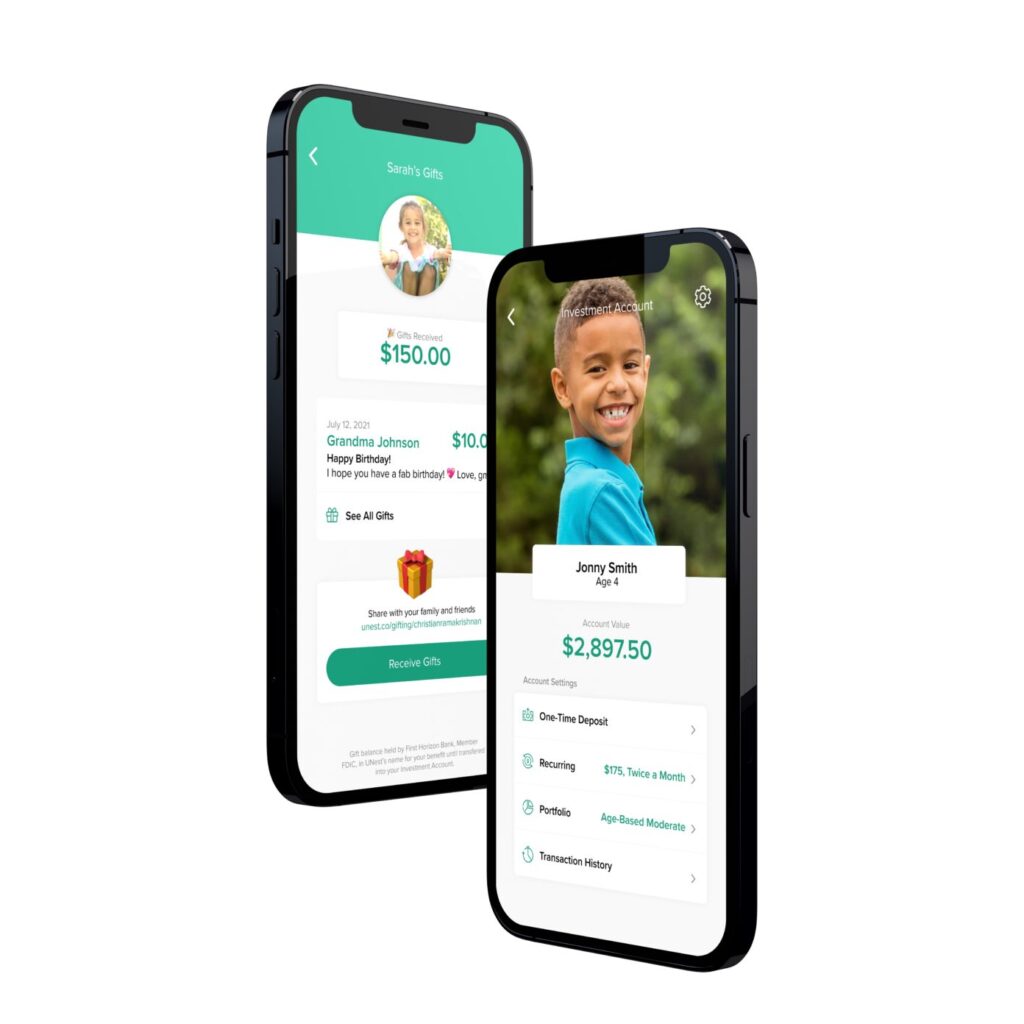 New risks and opportunities
Yudina plans to introduce a new feature for buying and holding crypto. "At first we'll offer trial access to 11 or 12 coins, based on risk factors, to make sure we're not setting our users up for a gamble." Eventually, 30 different coins will be available on the app.
Yudina believes that in the next couple of months, parents could dive into crypto at a good entry point. "We studied the market. What's going on right now with crypto and tech stocks is a healthy correction."
Right now, her app allows for putting money into diversified portfolios, consisting of ETFs. The strategy changes as the child gets older, from aggressive allocations to more diverse and safer portfolios.
Yudina also works with financial literacy providers to help people manage their money more sensibly. "Technology moves fast and it's easy to use," Yudina said. "Most importantly, it can provide financial literacy in a scalable format, through apps."
In America, where many parents are overwhelmed with the complexity of financial services, it really takes FinTech to disrupt the space.