Elohor Thomas, co-founder at an online talent marketplace for developers, says U.S. businesses are still surprised to discover tech talent from Africa. But software engineering is the continent's newest and most valuable resource, she believes.
According to Africa Developer Ecosystem Report, in 2021 the continent's developer community grew by 3.8%, or to more than 700,000 people. For many tech professionals, who lack opportunities on the local market, the U.S. has become a hot-ticket destination.
Elohor Thomas, a software engineer by training, created a solution that gives African software engineers access to the jobs they're qualified for.
The idea of CodeLn, an online marketplace enabling international businesses to hire African developers, came about gradually. The only software engineer at her company in Nigeria at the time, Elohor ended up hiring a senior professional in the field to oversee her.
"I didn't know what to discuss, what kind of questions to ask," she said. The average local developer in Africa is seven years younger than their global counterpart and has up to three years of experience, according to the research.
Eventually, Elohor found work with a government project to train 100 graduates as software developers.
"They did so well, and our success rate was over 70%: they were able to hit their milestones and develop quality projects," she said. "But at the end of the program only about 3% of our trainees were matched to jobs. It was really disappointing, and the problem wasn't their lack of skill, it was the lack of tech sector jobs."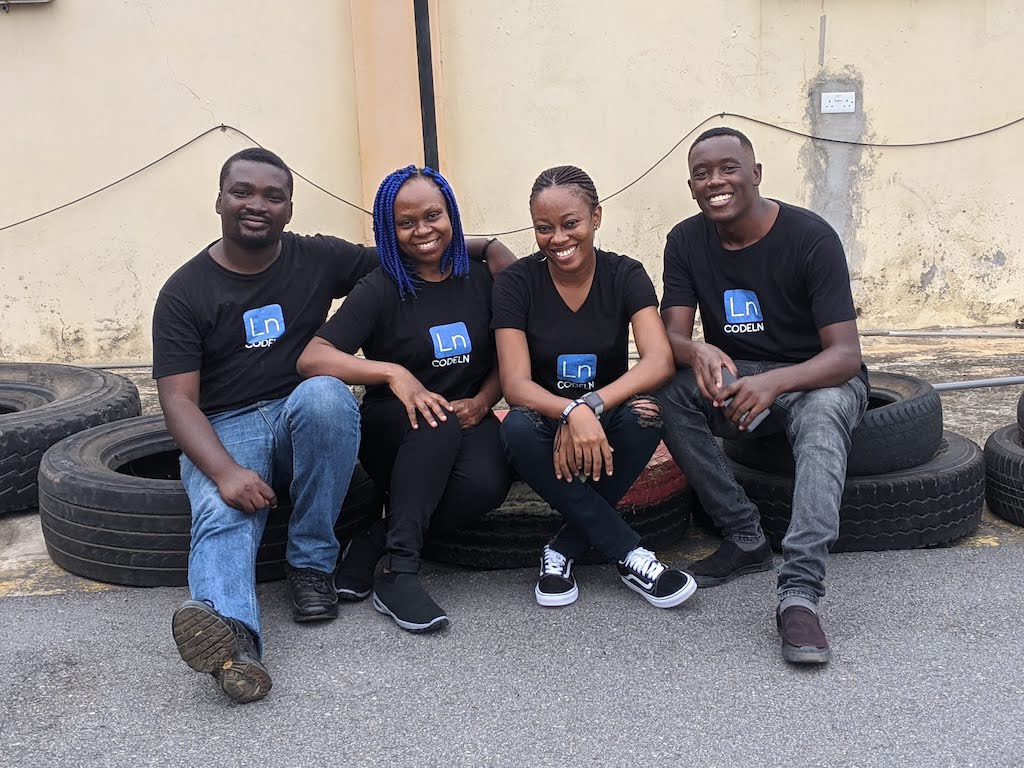 CodeLn started as a community of developers, and in 2018 it was launched as a company. Last year, the business expanded to the U.S. and Elohor obtained residency in New York.
During COVID-19, U.S. interest in hiring African developers skyrocketed, Elohor noted. More companies began hiring remotely and seeking out a diverse applicant pool. Still, she often finds that she needs to explain Africa to her prospective clients. Software development has been well established in Africa for ten years, while U.S. companies only started exploring its possibilities in 2014.
Microsoft's premier engineering hub, the African Development Centre, has been operating in Kenya for three years. In March 2022, the company opened a new $27 million office and labs in the country.
Google announced a $50 million African investment fund in 2021 and launched its product development center in Nairobi. Since 2017, the company has trained six million young Africans and African businesses in digital skills.
"Some people in the U.S. are surprised to learn about this: they didn't look at Africa for software," Elohor said. "African developers are young, but they provide quality and work around the clock."
Many of her U.S. clients are either startups looking to expand to Africa or big companies aiming to diversify. "Although my accent could be challenging for some Americans, the coding languages, such as JAVA and Python, are the same around the world."
Diversity is a primary goal of Elohor's work, not just for her U.S. clients, but for the company as well. "On our team we have Africans from across the continent, Americans, and Europeans. Unfortunately, only 20% are women," she added.
"It's a worldwide phenomenon," Elohor said. "In Africa over the past 20 years, even though you had an education, you were supposed to be a housewife. There are many female entrepreneurs, but they mostly sell groceries."
She believes things are changing for women and other non-traditional founders. Her company received investment from Africa's Meltwater Entrepreneurial School of Technology (MEST) and Starta, NYC-based startup accelerator with a focus on international entrepreneurs.
"Currently it's a little easier for women to get funding and break into businesses, but I still see a lot of bias," Elohor said.
Elohor says she wasn't a born entrepreneur. "I've been into science and engineering," she said. "One thing I always wanted to do was to solve problems. Giving jobs to software engineers is just an example."
Her next goal is to build a platform for connecting international employers not just with developers, but with any kind of talent from Africa.