Tan Le, founder & CEO, Emotiv
When Tan Le was a child, she once asked her mother why humans couldn't move things with their minds. "Perhaps I knew that one day I would help to get us there," she said. "I have always been interested in the human brain and wanted to understand its potential."
Tan was born in Vietnam and escaped the country with her family in a boat after the Vietnam War. She then spent three months in a refugee camp before settling in a suburb of Melbourne, Australia.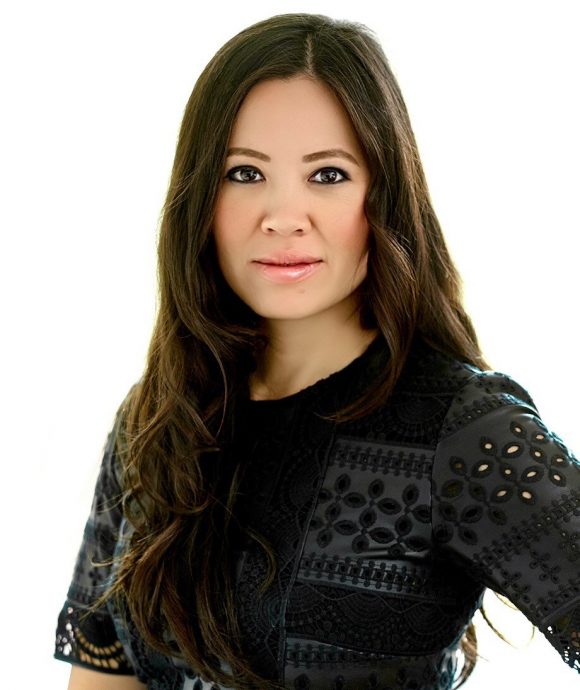 In a new country, Tan dedicated herself to helping other refugees and migrants. She received the 1998 Young Australian of the Year Award. A portrait of Tan now hangs in the collection of the National Portrait Gallery of Australia – an honor bestowed upon the most prominent citizens.
Once, after a trip to the U.S., she decided to relocate entirely. Today, her business, Emotiv, is based in San Francisco and is a pioneer in portable EEG technology. The company has collected the largest and most wide-ranging database on the human brain.
"Our goal is to unlock the secrets of the brain and its vast potential, and also to democratize access to that information," she said. "We want to empower people by helping them understand their own brains."
Neurotechnology developed by Tan is used by more than 80,000 people in more than 140 countries and mentioned in over 4,000 scientific publications. Emotiv also worked with organizations, such as Dell and Jones Lang LaSalle, on their pilot programs for workplace wellness.
As a HealthTech company, Emotiv had to navigate many challenges, such as safeguarding data, protecting privacy and individual data ownership. Tan said it's taken her 10 years to reach a point where she feels her tech platform is mature.
"The hardest thing when building new frontier technology and inventing the future is the societal acceptance of what you're doing and making sure people understand. With our technology, you wear something in relative proximity to the brain, which needs to be explained, or it can be misconstrued."
Advice to other women founders: "Start with the fundamentals. Get familiar with the space you want to be in. Learn about it and find something you're overly excited about. You don't want to just jump into anything unless you believe in its trajectory and future."
Sylvia Kang, co-founder and CEO, Mira
As a child growing up in her native China, Sylvia pursued a career as a professional pianist. Her other passion was science. She moved to the U.S. to continue her education and currently holds a MS in Biomedical Engineering from Columbia University and an MBA from Cornell.
Later, Sylvia joined a Fortune 500 life science company and worked her way up to a C-suite position. At the time, education and career were her top priorities. She first thought of family planning when one of her friends started trying to conceive a child and had no success over the course of six months.
"Doctors couldn't find any problems with her or her husband, and I witnessed her going through a very stressful and disappointing journey," Sylvia said. "The fertility products couldn't help because she didn't know what was wrong."
Sylvia left her corporate job and created Mira to give women the accuracy of lab testing at home. She believes every woman is different, so efficient fertility treatment should be personalized.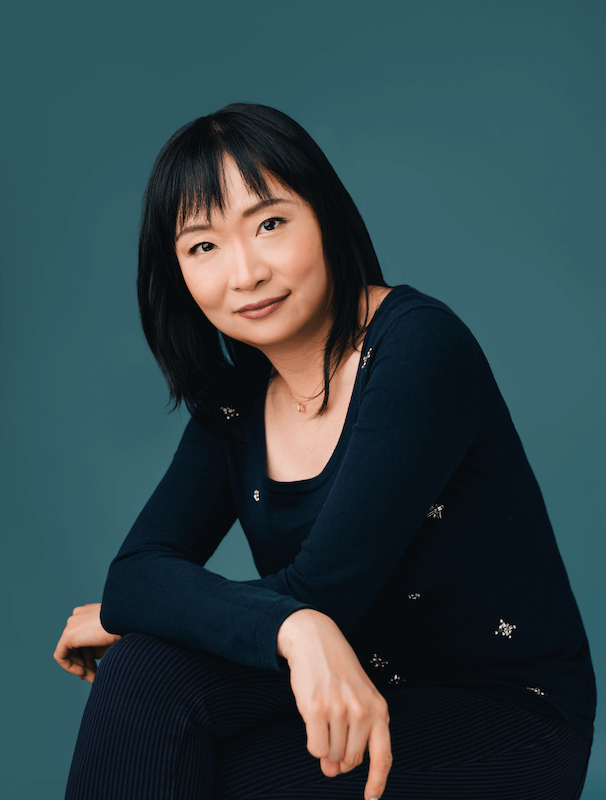 "It's not a secret that fertility rates are declining everywhere. The picture of motherhood is changing as well. I'm the example of so-called 'postponed motherhood'. Many of my friends are on a similar journey. Education and career were our primary focus, so we didn't have the bandwidth to start a family in our 20s."
Doing diligent research was Sylvia's focus as a HealthTech entrepreneur. She tested multiple ideas and product formats. "Many were not ideal," she said. "But I learned to be patient, positive and respect the process: things take iterations to work. My team was my best friend and support. Together we built this company."
Advice to other women founders: "Never stop at where you are and keep improving. The market is always changing. Staying static is death. Staying in absolute safety is death, too. We should always look for improvements, new adventures, and new explorations. It is an exciting journey. You will thrive in it."
Maya R. Said, founder and CEO, Outcomes4Me
Growing up in Syria, Maya always thought she would pursue medicine: both of her parents were physicians. One day, when her uncle came to visit the family in Damascus, everything changed.
"He told me that if I enjoyed math and science, then the Massachusetts Institute of Technology was the very best school for me," she said. "I had never been to the U.S. and never heard of MIT, but I thought: 'If that's the best place to study what I love, I might as well apply.'"
At the time in the mid 90s, it was very rare for a Syrian woman to travel abroad to study. But when Maya's application was accepted, her parents encouraged her to go.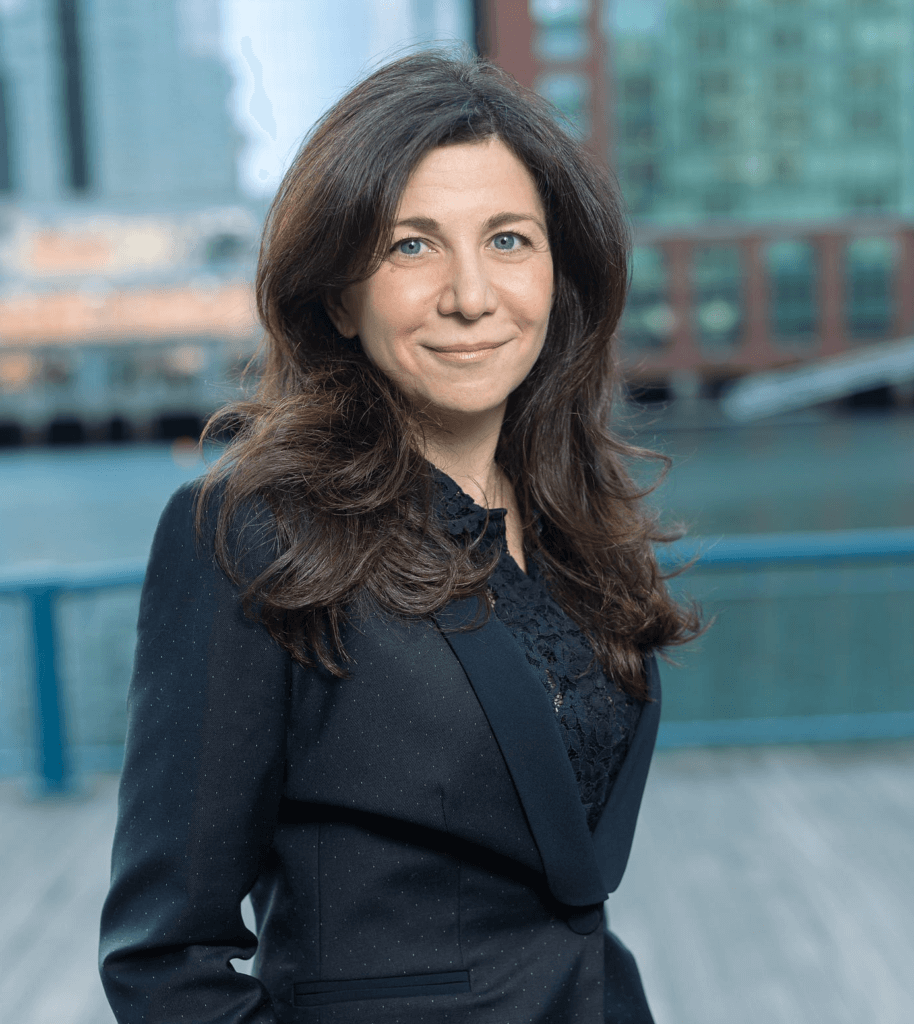 She ended up earning five degrees from MIT including a Doctor of Science in Electrical Engineering, Computer Science, and Systems Biology. But later she left academia, feeling that there was a gap between the pursuit of science and its application for the benefit of mankind.
She thought she could make more of a difference from within the industry, and she went on to reach a senior position at Novartis, heading up Global Market Access and Policy for Oncology. But she became frustrated when medical innovation wasn't making it to patients quickly enough.
Eventually, Maya's personal health scare pushed her to launch Outcomes4Me. Her digital health company uses AI to provide cancer patients with a personalized treatment plan, including the latest science and clinical trials options.
"A close friend was diagnosed with breast cancer in her late thirties," Maya said. "Her diagnosis both shocked and scared me. I immediately scheduled a full check-up. My mammogram was clear, but they found a mass in my abdomen."
Maya required surgery and treatment over a period of months. For the very first time she experienced what it was like to be a patient.
"Though I come from a family of doctors and had access to the best care and insurance, I felt completely overwhelmed and vulnerable. I'm not your average patient and I didn't go through something as serious as cancer. But I knew we could do better for patients."
Currently, Maya's company works with breast and lung cancer patients, with other types of cancer on the roadmap. She has raised more than $16 million in VC funding. "I was an outsider raising VC funding as a first-time female founder," she said.
Advice to other women founders: "As a woman in STEM fields, coming from the Middle East, I have heard 'This is not possible!' more times than I could even count. I have been successful by never taking "no" for an answer and betting on myself. Trust yourself and aim high. Embrace who you are, and don't apologize for what makes you uniquely you, because that's your secret power."
Fereshteh Aalamifar, founder and CEO, PediaMetrix
Iran-born Fereshteh launched her company to develop SoftSpot, the first FDA-cleared mobile app for taking infant cranial measurements. An idea came from her experience with her own child who had plagiocephaly, also known as flat head syndrome.
This cranial condition causes a baby's head to have a flattened appearance and, in some cases, can lead to serious complications, such as increased pressure inside the head and seizures. SoftSpot allows parents to upload scans of their infant's heads for analysis in order to detect and monitor cranial conditions. 
Previously, Fereshteh got her PhD from Johns Hopkins University and she worked at the Children's National Hospital and National Institutes of Health. She said she loves children and being a mother of two boys is one of her life's priorities.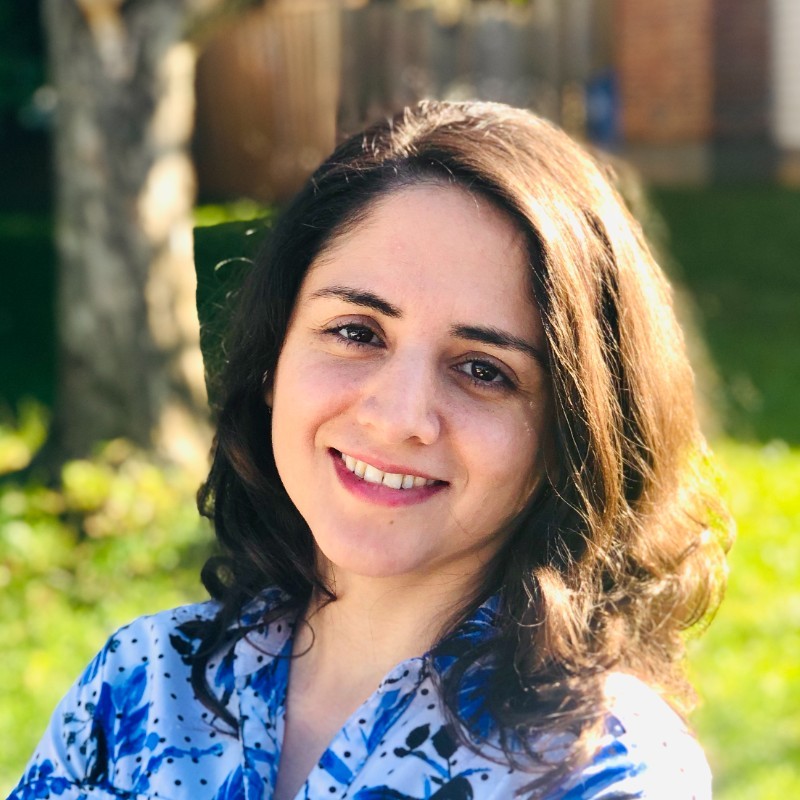 "I believe healthy and happy children means a better future for everyone,. When I was struggling as a parent, I thought about how I can turn this into an opportunity to help others."
Her husband, Reza Seifabadi, also has a PhD and a background in the medical device field. He holds seven U.S. patents, and is a co-founder at PediaMetrix.
Raising the first round was hard. "We did not have family or rich friends in the U.S. so we started with what little savings we had," she said. To date, Fereshteh has received $4 million, mostly in non-dilutive grants from Small Business Innovation Research (SBIR), a U.S. government funding program.
Her second challenge was access to data. Fereshteh needed insights to build computer vision solutions for her app. But with pediatric patients access to information is nearly impossible, so it took time to collect data.
"Many times I felt I could not gain the trust of investors and partners because of my female way of presenting myself, and that was painful," she said. "Thankfully, I have had men who supported me along the way, but the business culture is male-defined, and it was difficult for me to fit in."
Advice to other women founders: "I struggled with impostor syndrome, which I discovered during my PhD, but I have learned to manage it. Build your support network and trust yourself. All entrepreneurs deal with a lot of doubts, and it may be even more difficult when you are an immigrant woman. Just be persistent and, as long as you are operating according to your moral standards, it will all turn out well."
Young Lee, founder and CEO, TeloPoint
Growing up in Korea, Young had a supportive family who encouraged her to succeed in everything she aimed for, whether it was Junior Olympic fencing or studying STEM. "Moving to the U.S. was a big shock since I no longer had my family by my side, no network, no language proficiency, and no safety net of any kind," she said.
Young had to juggle studying for her PhD while working full-time and raising a child as a single mom.
"Despite numerous ups and downs, I made genuine connections with people, overcame soul-crushing setbacks that tested me, and found joy and satisfaction in my work," she said. "I wouldn't be here if it weren't for the kind strangers who helped me every step of the way."
Young built a career in consulting and later started her own practice focusing on data analytics and technology. "We formed a business that prioritizes positive human relationships over profit," she said. "The core team at that practice started TeloPoint with me."
Her idea for a startup emerged out of 10 years of working with large healthcare organizations, including insurance and pharmaceutical companies.
"I felt like I was using a bucket to bail out a sinking ship," she said. "We decided to improve health equity by delivering healthcare to underserved communities. We aim to help those to whom preventative care is a luxury they cannot afford."
Despite four diplomas and decades of experience, getting the attention of decision makers in healthcare has been her biggest challenge, she said.
"Healthcare is for the most part an old boys club where the force of status quo is institutionalized."
Tapping into programs like The Boost fellowship at Company Ventures, and meeting diverse founders in New York, helped to grow her business.
Advice to other women founders: "Now more than ever, doors are opening for women, especially by other women. Put yourself out there and build your network. Whatever we set out to do, we cannot do alone. Lend yourself to others, as well. Contribute, help, ask for help, and be genuine. And most importantly, dare to do."